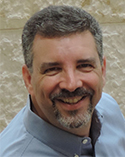 Cantor/Chaplain Michael A. Shochet is the Coordinator of the Fairfax County Police Department Chaplain's Unit and is a Chaplain with the CIA Protective Programs Group. Shochet helped found and is the Chair of the Fairfax County Community Chaplain Corps, operated through the Fairfax County Office of Emergency Management. He is a former Chaplain with the FBI-Washington Field Office and a former police officer with Baltimore City Police.
Cantor Shochet is one of the full time clergy and the Senior Cantor of Temple Rodef Shalom of Falls Church, Virginia, the largest Synagogue in Virginia, where he has served since 1998. He came to Virginia after serving Temple Sinai of New Orleans since 1994, where he also served as a Police Chaplain with the New Orleans Police Department. Cantor Shochet received his Ordination in May, 1994 from the Reform Jewish Movement's seminary, Hebrew Union College-Jewish Institute of Religion.
Prior to entering seminary, Cantor Shochet was a sworn Police Officer with the Baltimore City Police Department from 1986-1988. Prior to that, he was a Television News Reporter with WMAR-TV, then NBC, in Baltimore from 1983-1986, and also worked as an on-air reporter/producer with the US Information Agency.
Cantor Shochet went through the Fairfax County Police Auxiliary Police Academy and was a sworn Auxiliary Police Officer from 2006-2009. Cantor Shochet is a Senior certified member of the International Conference of Police Chaplains, and a member of the International Critical Incident Stress Foundation. He is the immediate past Chair of the Metropolitan Washington Council of Government's Public Safety Chaplain Committee, organized through the Police and Fire Chiefs of the National Capital Region.
Cantor Shochet teaches Spiritual Survival and Death Notification in the Fairfax County Criminal Justice Academy. Cantor Shochet appears in the book, Jews In Blue, published by Cambria Press. Shochet was recognized for his service to the community from Fairfax County by being named Lord Fairfax, 2010, and from Volunteer Fairfax, where he was awarded the 2008 Service of The Year Award. In 2007 he was awarded a "Hero Award" from the Jewish Federation of Greater Washington, and the 2008 Lehrman-Pikser Award for community service by the Washington Jewish Social Services Agency (JSSA) as well as Kent Gardens Elementary School for his service at the Pentagon on September 11, 2001.
---
Josh is an Information Security Expert and leader who can be relied upon to analyze, review, partner, and address issues in high-stress situations. He leads by example, with a calm respectful manner, and follows-through to ensure resolution has been achieved. Josh is a learner by nature, enjoys working in collaborative environments, and has the uncanny ability to learn from others. Currently Josh works in the Office of Risk Management at Compassion International. His focus is on Information Assurance delivering timely Risk and Compliance results to the business as well as evaluating the effectiveness of technology across the ministry. Compassion serves children in 26 countries through partnership with local Churches. Josh is also currently active in serving his local church body as a deacon. Previously, as the Global Information Security Service Manager, Josh lead a team of engineers and managed information security operations for a Fortune 500 company in the highly competitive world of semiconductor manufacturing. His ability to find solutions and integrate systems was tested over several years as the growth model was through merger and acquisition. He brings 17 years of direct IT experience including more than 6 years of Information Security leadership.
Josh holds an advanced degree in Information Assurance from Norwich University. He served as a Steering Committee member for an Information Security User Group and volunteered as the Information Assurance Commissioner for the Special Olympics Winter World Games. He has held several certifications from SANS, ISC2, and ITIL and is currently a CISSP and PCI-ISA.
Personal mission statement: Support those around you, find what works and do it (getting the credit personally does not matter), recognize others, leave the place you are better than when you arrived and help others to do the same.
---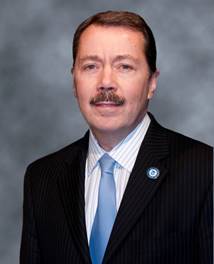 William Flynn is the president of GARDA Risk Management LLC specializing in homeland and national security policy and operations with a focus on critical infrastructure security and resilience. Mr. Flynn is also a partner at the digital firm The Power of Preparedness (TPOP) a next generation e-learning provider of preparedness and security training. He serves as a Senior Fellow at the George Washington University Center for Cyber & Homeland Security. Mr. Flynn previously served as the Principal Deputy Assistant Secretary of the U.S. Department of Homeland Security's Office of Infrastructure Protection, where he led the coordinated national effort to reduce risk to our nation's critical infrastructure posed by acts of terrorism. Following the Sandy Hook school shooting in December 2012, he was the DHS lead to the White House task force on reducing gun violence. He was nominated by the Secretary of Homeland Security and selected to chair a North Atlantic Treaty Organization's (NATO) committee responsible for coordinating and monitoring national and NATO arrangements for civil emergencies, crisis management and critical infrastructure protection. Mr. Flynn joined the federal government after 24 years with the NYC Police Department. On September 11, 2001, he responded to the terrorist attacks on the World Trade Center where he oversaw the collection and custody of recovered evidence and property, the biometric identification of recovered victims and the deployment of emergency response equipment. Mr. Flynn is also a retired Captain with over 35 years of active and reserve service in the United States Navy, with deployments to the Middle East, Southwest Asia, and the Philippines. He holds a Baccalaureate degree in Criminal Justice from St. John's University and a graduate degree in Organizational Psychology from Columbia University. Among his numerous military and civilian awards are the Legion of Merit, the Director of National Intelligence Meritorious Unit Citation and the prestigious Senior Executive Service Presidential Meritorious Rank Award which honors career executives for sustained extraordinary accomplishments.
---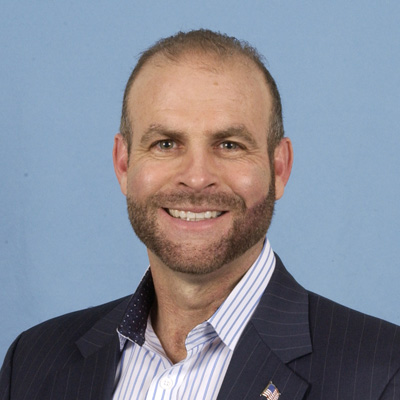 Craig Buehler, who directs the Private Sector Engagement Program for the Northern California Regional Intelligence Center (NCRIC,) holds over 38 years of law enforcement experience. Prior to joining the NCRIC, Craig spent 23-years working for the California Department of Justice (DOJ). During his tenure with the California DOJ he rose through ranks, beginning as a Special Agent with the Bureau of Narcotic Enforcement and ultimately closing out his career by spending the last 5-years as the Chief of the Investigations and Intelligence Bureau. As a California DOJ executive Craig had the opportunity to work and oversee a wide variety of statewide programs related to narcotic enforcement, general investigations, civil and criminal litigation, criminal intelligence and antiterrorism. Prior to his employment with the California DOJ, Craig was a Police Officer with the City of San Pablo, CA, where he served as both a Patrolman and Special Investigations Detective. Craig is currently the Chairman of the National Fusion Center Association Private Sector Engagement Committee, a member of the Global Intelligence Working Group (GIWG) Privacy Committee, the International Association of Chiefs of Police (IACP), the Law Enforcement Intelligence Unit (LEIU) Foundation, as well as a past member of numerous other law enforcement committees and executive boards.
---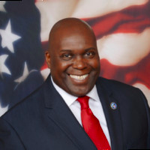 Curtis is a dedicated Security Professional with over 35 years of executive corporate security, federal law enforcement, and life safety management experience. Often described by his peers as a charismatic, influential, strategic planner and decision maker. Curtis is best known as a hands-on- professional with proven business, research and analytical abilities that is exceptionally skilled at building effective, productive, business-working relationships amongst all levels of management within an organization. In his role as President/CEO of the San Diego Chapter of InfraGard Curtis Managed and lead over 900 members of a 501(c)3 organization in partnership with San Diego's FBI Field Office and the Department of Homeland Security. Maintained vetted information sharing partnerships with private/public sector partners including local, state and federal law enforcement and military agencies.

In 2018, Curtis successfully graduated from the FEMA National Emergency Advanced Academy, successfully completed the CALOES Essential Emergency Management Concepts and Essential EOC Section/Position Training. Curtis is currently leading the Religious Facilities Protection Program in partnership with DHS, FEMA, DOJ and the FBI InfraGard National Program. In 2014 Curtis and his Partner Amari incorporated 7 Crowns Security Consultants Inc. providing Critical Infrastructure Protection and Security Program Development to include DHS Center for Faith Opportunity Initiatives Community Response to Active Shooter Incident Project tasked with the development of a National Program to address and focus on what is necessary to prepare and respond to man-made incidents and develop multimedia content that promotes pre-incident planning and post-incident response.

---

Gary Warner is the Director of the UAB Computer Forensics Research Lab and the Director of Threat Intelligence for DarkTower. After spending twenty years in industry, culminating as an IT Director at Energen Corporation, Warner came to UAB in 2007 where he was instrumental in creating UAB's Digital Forensics academic program. Warner has worked closely with law enforcement since 2000, serving for ten years as a Task Force Officer on the Birmingham FBI Cybercrime Squad where he assisted on national and international investigations, primarily in the areas of malware and phishing.
Warner's lab has been contracted for cyber intelligence services from Microsoft, Facebook, Bank of America, Wells Fargo, eBay, and a variety of NGOs and Government Agencies, including DARPA, the United Nations, Homeland Security Investigations, FDA, and most recently a $4 million grant from DHS Science & Technology to support the development of new tools for social media analytics related to terrorism and drug trafficking networks.
Warner has 35 academic publications related to cybercrime investigations and forensics, including the Journal of Digital Forensics Security and Law, the International Journal of Multimedia Data Engineering, and the International Journal of Digital Crime and Forensics.
Warner co-created the Birmingham Chapter of the FBI's InfraGard program, hosting its first meeting at Energen on September 9, 2001. Since that time, Warner has served in a variety of positions within InfraGard, including President, Regional Director, and National Board member, and networking with InfraGard members across the country.
Warner is a frequent conference speaker, having presented at more than 230 conferences on a variety of topics including malware, cybercrime investigations, and terrorism. He has been a regular speaker at the Microsoft Digital Crimes Conference, the FBI's Digital PhishNet Conference, the FBI's Slam Spam Conference, the Team Cymru/Underground Economy Conference, and the NCI/JTF Virtual Currencies Conference. He has provided training for more than a thousand Police Officers and Agents from more than sixty countries in venues including InterPol Headquarters, InterPol's Global Innovation Center, the Council of Europe, and the National Police Academy in Santiago, Chile.
In the area of Financial Services, Warner has been a frequent trainer at the FDIC's Cyber Fraud Working Group, and has spoken multiple times at the FS-ISAC annual summit, the American Bankers Association Risk Conference, the American Bankers Association Fraud Manager's Annual meeting, the Canadian Bankers Association CSIRT Conference, and the UK's Cyber Defense Alliance. He has also been invited to keynote the American Express annual security summit, the Discover Network Fraud and Risk Summit, and the Chase Payment Tech Security Summit. Bank InfoSecurity magazine named Warner one of the "Top Ten Influencers" in Information Security.
In 2012, patents licensed from the lab were used to create Malcovery Security which was later acquired by PhishMe where Warner served for two years as the Chief Threat Scientist.
In 2018, Queen Associates, an 18 year old professional services and recruitment firm, created a Threat Intelligence subsidiary, DarkTower. DarkTower principals partner with Warner and his lab to offer threat intelligence services to a variety of industries, including financial services, big retail, and online services companies, while providing opportunities to the more than 180 Digital Forensics students at UAB to gain real-world investigative experience.
---
Linda Solheim is a lawyer and former Senior Executive Service career employee of the US Department of Homeland Security (DHS). She recently served as Associate Director of the Soft Targets and Crowded Places Task Force which is now known as Security Programs in the Infrastructure Security Division of the Cybersecurity and Infrastructure Security Agency. Ms. Solheim led and oversaw the Active Shooter Preparedness Program, Emerging Threats Mitigation Program, UAS, Insider Threat, Interagency Security Committee, and other Soft Targets and Crowded Places programs and activities to include faith based security issues.
Prior to the Soft Targets and Crowded Places Task Force, Ms. Solheim served as the Director of the Sector Outreach and Programs Division. There Ms. Solheim oversaw key Department initiatives such as the Sector Specific Agency (SSA) responsibilities for the Chemical, Commercial Facilities, Critical Manufacturing, Dams, Emergency Services, and Nuclear Reactors, and Materials.
Prior to joining SOPD, Ms. Solheim was appointed the Acting Deputy Assistant Secretary of the Office of Infrastructure Protection (IP) on January 1, 2015. As Deputy, she assisted the Assistant Secretary in leading coordinated national efforts to reduce the risk to the nation's critical infrastructures posed by acts of terrorism, and to strengthen national preparedness, timely response, and rapid recovery in the event of an attack, natural disaster, or other emergency. In this role she managed four divisions, the National Infrastructure Coordinating Center and Strategy and Policy with a $259M budget.
During her DHS career, Ms. Solheim also served as the Director of the Office of Infrastructure Protection, Protective Security Coordination Division. In this capacity, she led the activities of field-deployed Protective Security Advisors, which included private sector activities with facility owners and operators and faith based organizations. Specific activities included vulnerability assessments and the development of risk mitigation plans for critical infrastructure. These efforts included the Regional Resiliency Assessment Program, which combines individual critical infrastructure analyses with a larger regional analysis of surrounding infrastructure, interdependencies, and cascading effects. She also oversaw the Office for Bombing Prevention, the DHS lead for Presidential Policy Directive 17 – Countering Improvised Explosive Devices and initiatives such as Multi-Jurisdictional Improvised Explosive Device Security Plans and the TRIPwire information-sharing network.
Before joining DHS, Ms. Solheim served three and a half years with the U.S. House of Representatives Committee on Homeland Security as Senior Counsel to the Committee Chairman and the Chairman of the Subcommittee on Economic Security, Critical Infrastructure Protection, and Cybersecurity. Her record of Federal government service includes: Legal Counsel to the U.S. Senate Government Affairs and Judiciary Committees; Chief, Office of Legislative Affairs at the Federal Communications Commission; Counsel to the Chairman of the U.S. International Trade Commission; Deputy General Counsel of the U.S. Department of Commerce; and Acting Chief of Staff to the Secretary of the U.S. Department of Labor. Ms. Solheim also has twelve years of private sector experience, having established and operated her own legal and lobbying firm. Ms. Solheim received Juris Doctorate and Bachelor of Arts degrees from the University of South Carolina. She is a member of the United States Supreme Court Bar and the Virginia State Bar.
---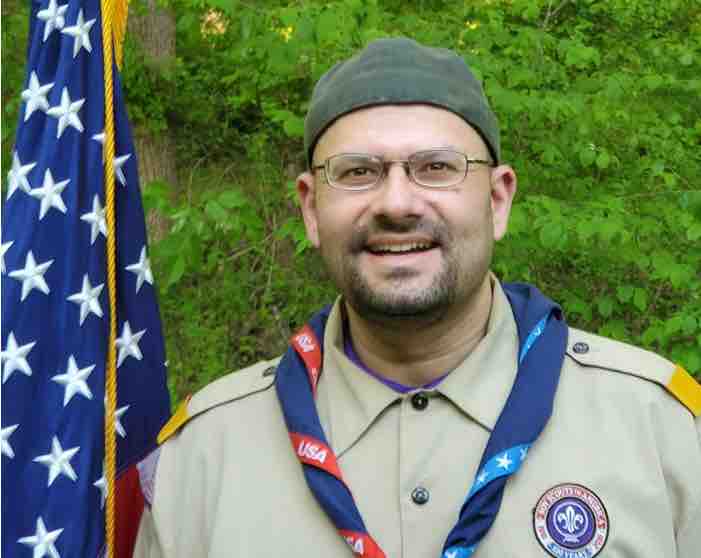 Mr. Rizwan Jaka was born and raised in the United States of America. His wife (Priscilla Martinez), and six children live in Loudoun County. His Family is Indian/Pakistani/Mexican/Native American Ancestry. He has relatives that are Catholic, Protestant, and Jewish. He graduated with Bachelor of Science in Computer Science from University of Texas at Austin in 1995 and has worked in the Information Technology industry for over 27 years. Rizwan volunteers in the Muslim and Interfaith Community. He is the current Chair of the Board and Chair of Interfaith/Government/Media Committee of The All Dulles Area Muslim Society (ADAMS).
He has volunteered with ADAMS in various roles – Chair of Board (2014-Current), Board Member (2008-2014), President (2002-2008), Vice President (2000-2002), Youth Education Program Vice Principal (1997-1999), Eid Committee (1997-Current), Interfaith/Government/Media Committee (1997-Current), and more. He is a Member of FBI Washington Field Office – Arab Muslim Sikh Advisory Committee (2002-Current). He is a member of Loudoun County School Board Ad-Hoc Committee on Equity (2019-Current). He is a member of Loudoun Clergy & Faith Leaders group. He hosts or helps coordinate over 100 Interfaith activities and programs a year. He is a 14+ year Member of the Loudoun NAACP. He is also a member of the Leesburg MLK March organizing committee. He is also a member of Loudoun Interfaith Bridges. He and his family are supporters of the Loudoun Freedom Center for Preservation of African American History. He has been interviewed or coordinated interviews for over 1000 media articles and news segments including on Fox News, CNN, Washington Post, New York Times, ABC News, CBS News, WJLA ABC Channel 7, WUSA CBS Channel 9, WRC NBC Channel 4, Fox 5, PBS Newshour, Voice of America, AlHurra, Al Jazeera, Al Arabiya, and many more. He is a Board Member of the Interfaith Conference of Metropolitan Washington (IFC). IFC brings together Baha'i, Buddhist, Hindu, Islamic, Jain, Jewish, Latter-Day Saints, Protestant, Roman Catholic, Sikh, and Zoroastrian faith communities. He was the Interfaith/Government Chair of the Islamic Society of North America (ISNA). He is the Co-Chair of the Muslim Jewish Advisory Council of VA/MD/DC. He is a member of Inter-Jewish Muslim Alliance. He is a member of the Greater Washington Jewish Muslim Forum. He volunteered as Board Member of Islamic Society of North America (ISNA) from 2008-2016.
Mr. Jaka is ADAMS Cub Scout/Boy Scout/Venture Crew Executive Officer overseeing 420 BSA Scouts. He has been a Member At Large of the Goose Creek District Committee, NCAC Boy Scouts of America. Rizwan has coached little league baseball and soccer.
---