Purpose
To provide an entry-level opportunity for Faith-Based Organizations (FBOs) to gain a greater level of understanding relating to both general cyber security terms and threats and a specific cybersecurity threat, Business Email Compromise (BEC,) and best practices.
Scope
FB-ISAO will lead the development and conduct of a series of cybersecurity-focused discussion-based exercises (seminars). These exercises are anticipated to begin around September 2021 and to be conducted within the United States, in-person and/or virtually, and to be up to four-hours each. Exercise participants are expected to include individuals with some level of network or cybersecurity responsibility at their Faith-Based Organization, FB-ISAO, as well as other public and private sector partners and subject matter experts, as may be appropriate.
Schedule
| | | |
| --- | --- | --- |
| | CRS – Part 1 | CRS – Part 2 |
| All locations | 29 June 2022 at 10:00am ET | 12 July 2022 at 11:00am ET |
Who Should Attend
The exercise is open to all faith-based organizations (FBOs), charities and non-profits. Specifically, we would welcome participation by person(s) with an eye for / on cybersecurity preparedness. We also recognize that many faith-based organizations have not established that specific role as of yet. In that in case, any member of a security team would be a great participant in this exercise.
To participate in the Cyber Road Show, you must opt-in as a member of the Faith-Based Information Sharing and Analysis Organization. Our basic level of membership is at no-cost.
If you are already a member of FB-ISAO, please let us know that you are interested in participating in the Cyber Road Show here.
Exercise Objectives
Provide a virtual forum for FBOs to increase their general cyber threat awareness via a seminar event with experts and practitioners.
Provide a half-day forum for FBOs to increase their cyber threat awareness relating to the threat of BEC via a seminar event with experts and practitioners.
Provide participants an opportunity to interact with experts, practitioners, and one another to discuss cybersecurity issues, concerns, best practices and other salient points.
Provide resources to participants to further assist their threat awareness and accessibility to best practices relating to the threat of BEC.
Program Agenda
Part 1 (One Hour – Recorded Session)
Participants will view the recording during a hosted session. Part 1 will provide an overview of the topics that will be covered in Part 2.
Welcome & Intro
Why this matters to Faith-Based Organizations
Cyber threat overview
Threats in focus; Initial Attack Vectors, BEC, Phishing, Ransomware and Blended Threats/Convergence
Next Steps & Closing
Part 2 (Four Hours)
Welcome & Intro
Background
Networking Break
Phishing & BEC Threat Overview
Networking Break
Phishing & BEC Panel Discussion
Examples
Best Practices
Networking Break
Panel Q&A
Next Steps & Closing
Hosts and Partners
Central Florida Intelligence Exchange
Virginia Fusion Center
Delaware Valley Intelligence Center
Pennsylvania Criminal Intelligence Center (PaCIC)
Western Pennsylvania All Hazards Fusion Center
The National Capital Region Threat Intelligence Consortium
NYPD Shield
Sponsors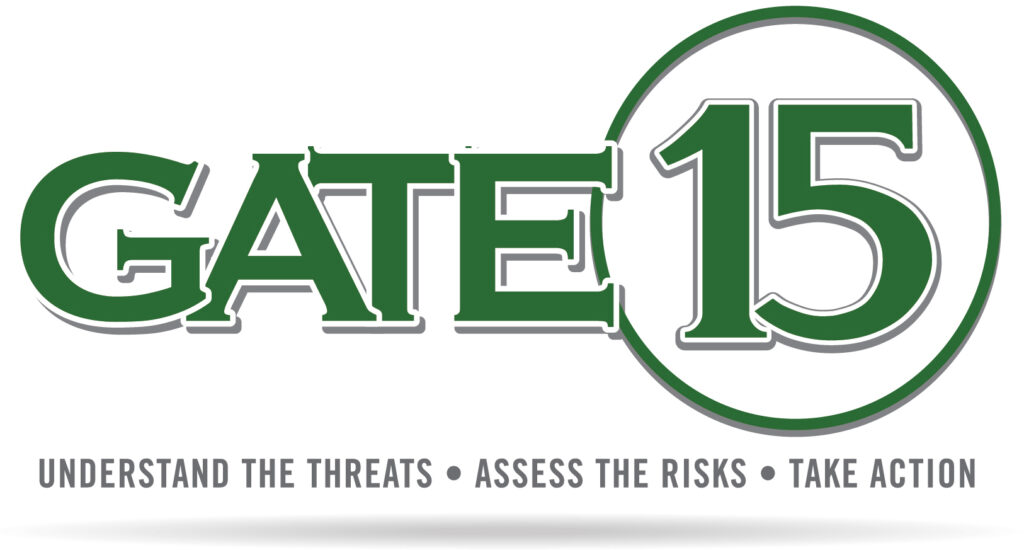 We support our clients' and partners' risk management and organizational security and resilience activities by providing expertise in threat analysis, operations and preparedness (planning, training, exercise and continuity) support. Our team maintains extensive relationships across the private and public sector critical infrastructure, homeland security and intelligence communities, and brings unique experience working with Information Sharing and Analysis Centers (ISACs) and Organizations (ISAOs)

Whether you are just getting started with threat detection and alerting, looking to make threat intelligence actionable, or searching for ways to optimize your SOC with customizable playbooks, Cyware has integrated virtual cyber fusion solutions to help you take your security operations and threat response to the next level.

AdvIntel is a next-generation threat prevention and loss prevention company launched by a team of certified investigators, reverse engineers, and security experts. We offer a state-of-the-art platform Andariel® to combat fraud, ransomware, and botnets by providing early-warning alerting, applied threat intelligence and long-term strategic services to the private sector and government organizations.