FB-ISAO appreciates the generous support and capabilities provided by our sponsors.
Become a Sponsor Today!
Interested in sponsorship? Email our team at info@faithbased-isao.org and a member of our staff sill contact you!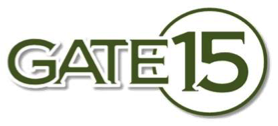 Gate 15 is a veteran-owned homeland security risk management organization, providing a threat-informed, risk-based approach to analysis, preparedness and operations. Learn more: Homepage | About
The mission of Vizsafe is to empower everyone to participate in the safety of the communities where they live, work, visit and play. See how Vizsafe is supporting FB-ISAO members with a great free offer and learn more: Homepage | About
CEN is a grassroots network equipping Christians to serve communities in crisis. The ReadyChristian, ReadyChurch and ReadyCity curriculum presents a preparedness and action plan for response. Learn more: Homepage | About CEN
2019 & 2020 Workshop Sponsorship Opportunities!
FB-ISAO is excited to conduct our 2019 and 2020 faith-based workshop series and welcomes sponsors for the events. Currently planned events include workshops in Virginia, Florida, Pennsylvania, and three iterations across California. Additional details forthcoming. Interesting in sponsorship? Contact our team for more information!