Giving Thanks to Those Who Serve
FB-ISAO, please consider taking a moment to give thanks and to regularly include our first responders in your prayers.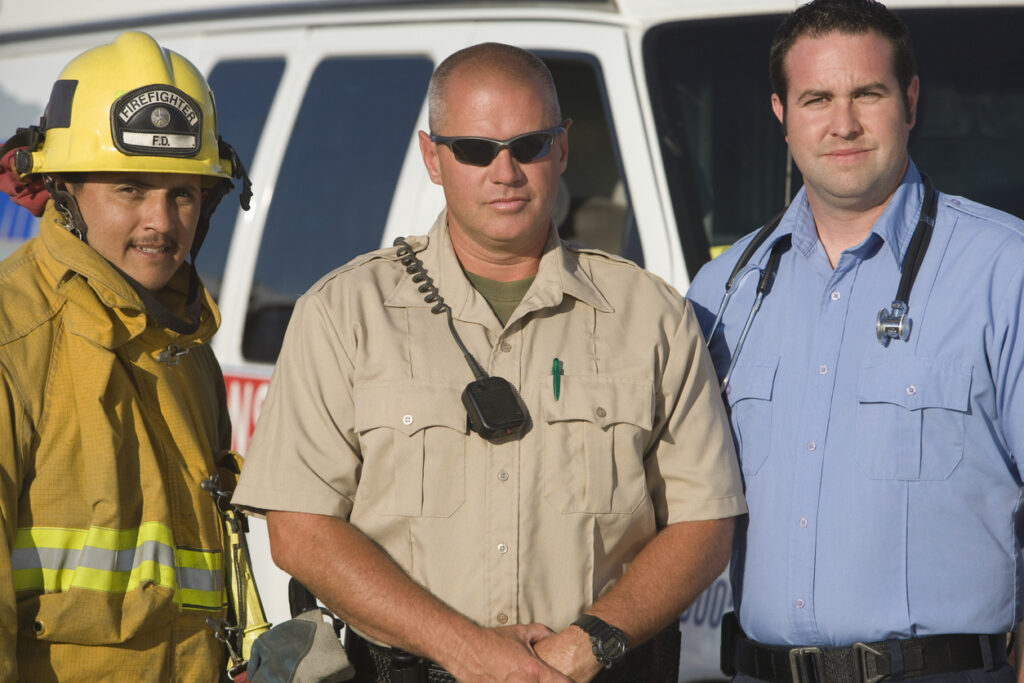 When a U.S. national emergency was declared on 13 March 2020 due to the COVID-19 pandemic, the whole of government was mobilized to address the response needed. The last time there was a national emergency declaration, due to a health-related threat, it was in 2009 and it was in response to the H1N1 pandemic. It has been a while since the nation, as whole, has been considered to be at risk from a threat like this.
With local / regional emergencies such as hurricanes, floods and tornadoes, local first responders are put on point for response and recovery. In the case of the national emergency and specifically the COVID-19 pandemic, every first responder, across our nation, is on the front lines. Those first responders do what they need to do without questioning the impact it has on them because they can't – they have to do their jobs. Some first responders are getting sick due to the need to respond to the people who have come down with the COVID-19 virus.
The Faith-Based Information Sharing and Analysis Organization shares information openly with government and Law Enforcement. In fact, a good percentage of our membership consists of government and law enforcement partners who we invite to join at no cost. We consider that a good thing and we encourage it. This means that many of our own members are on the front lines of the response to this unprecedented event.
Please take a moment to give thanks to those women and men. While many of us have headed the warnings and are hunkering down during this outbreak, many of those first responders don't have that option. Along with our brave medical professionals and military personnel, our police, fire, EMTs, and others are serving with courage to help maintain order and take care of those in need. In addition to giving thanks, please keep them in your prayers. We may come from different faiths but all of us can ask for their protection and courage as they continue to put themselves in harm's way serving our communities and our nation.